NEW RELEASE!!!
Tsuchihashi and Australian guitarist Kris Tcheupdjian's
the first colavorating CD of original jazz music

Tsuchihashi proudly presents Tcheupdjian's beautiful compositions.
Enjoy Tcheupdjian's warm and singing acoustic guitar sounds,
accompanied by Tshchihashi's basses and synths.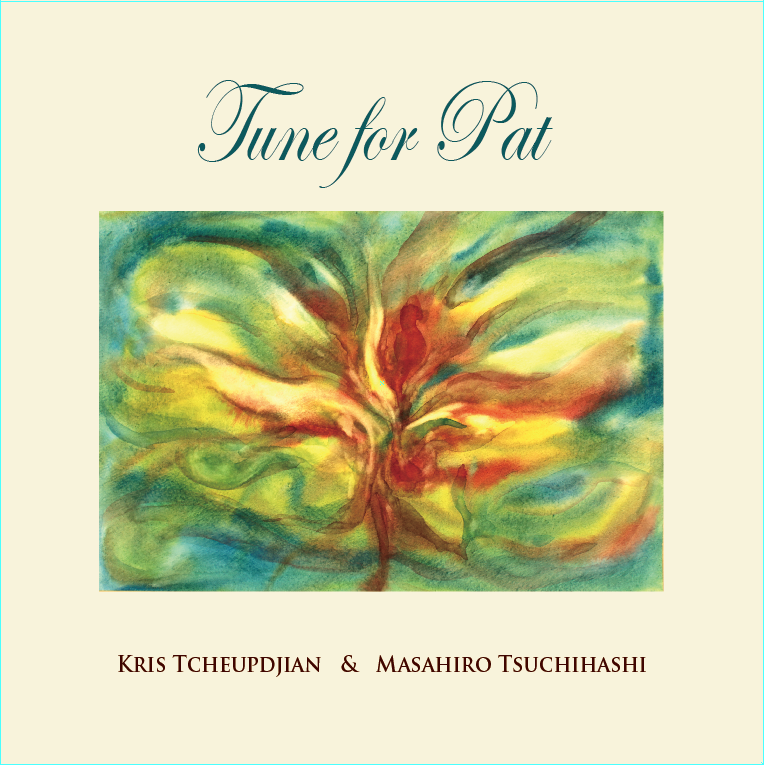 jacket painting by Takako Deguchi
Tsuchihashi's string and horn arrangements enrich tunes,
as well as deep contrabass notes and delicate piccolo bass melody
that provide diverse colours.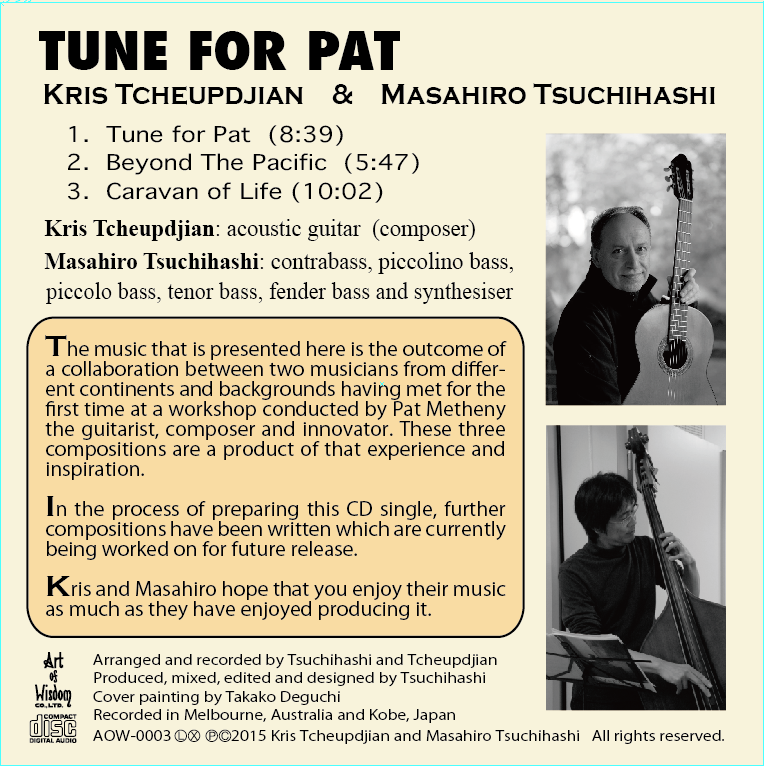 Available in Australia and Japan!!
(C) 1999--2015 ART OF WISDOM Co., Ltd, TSHUCHIHASHI Masahiro, DEGUDCI Takako and Kris TCHEUPDJIAN
All Rights Reserved